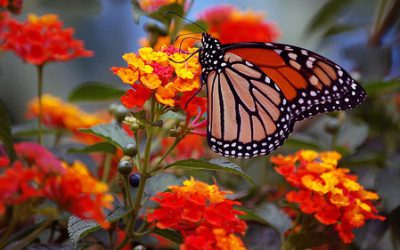 Share the Blessings
by: mquezada 10/23/18 09:07am
~~SHARE THE BLESSINGS
On the first Friday of every month, in conjunction with another ministry called Loaves and Fishes, we prepare a hot dinner meal in the parish kitchen and transport it to a church hall nearer to downtown Ontario. Our ministers and other volunteers serve that meal to 100+ needy and homeless people and make sure they have a "gift" of toiletries donated by our ministers to take with them.
Our ministers also donate and help serve food at the annual Summer Picnic for the needy and homeless of the area. This is put on by a group of interdenominational churches and St. Elizabeth Ann Seton is represented by our ministry.
Every year starting in July, we have our 200 Blanket Challenge at church where we collect at least 200 blankets of all sizes and colors to distribute to the needy at the annual Loaves and Fishes Christmas dinner in December.
Near the end of October we have our "reverse collection" at each Mass to gather food for the Thanksgiving food basket giveaway. Each week in November we collect the donated food, sort, count, and store it under the stage in Avila Hall. On the Saturday before Thanksgiving we box up and distribute the food to close to 200 needy and grateful families. We usually, through generous donations, also supply each family with a whole uncooked turkey, a bag of potatoes, a pie and other food items for their enjoyment.
New Year's Eve evening we have our "Pizza Giveaway" in the parking lot of a church near downtown Ontario. Through generous donations, and volunteer time from our ministers and other parish members, we are able to give each person who shows up 1/2 of a pizza, a couple cans of soda, a hot beverage, a bottle of water, and some type of clothing item (gloves, scarf, jacket, shoes).